Diode ­laser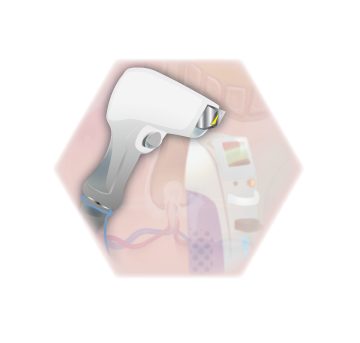 How does the diode laser work?
Techno­logy
The diode laser uses, unlike IPL and SHR, a laser. The 808 nm of the light wave gives the diode laser its name. It is possible to treat each hair root individually and precisely. This is a gentle and low-risk treatment.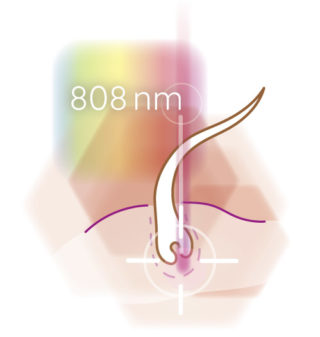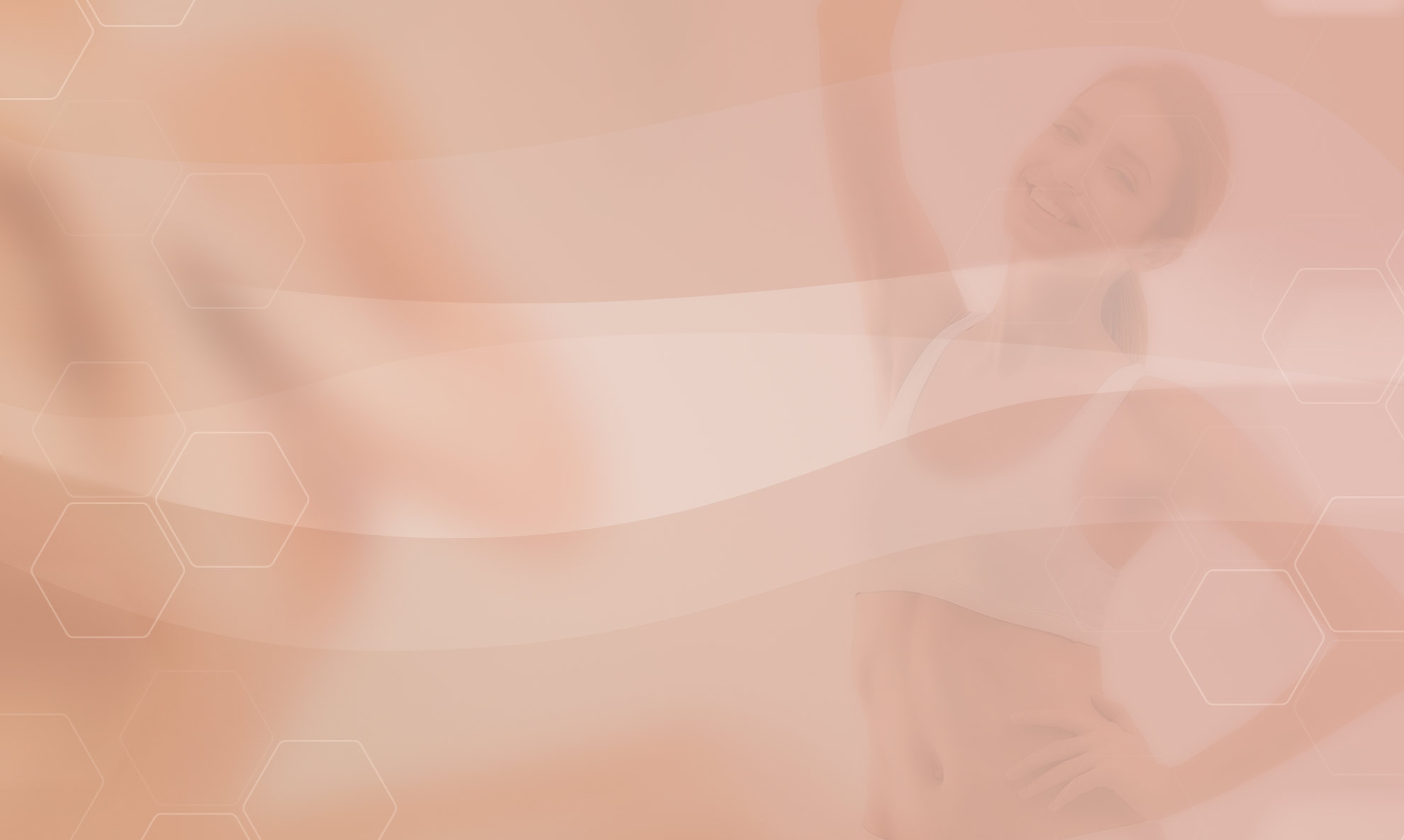 Mode of action
Process
The hair growth is driven by the protein in the hair roots. The diode laser destroys those protein molecules of the hair root, so that the necessary nutrients for hair growth can no longer be formed. This is the underlying principle of all permanent* hair removal methods with laser.
The specific wavelength of the light waves of the diode laser is 808 nm and is therefore optimally suitable for the gentle transferring the laser energy into the hair roots. There the laser energy is converted into heat. The treatment is done by moving the handpiece over the body. Whereas the laser emits its bundled light waves.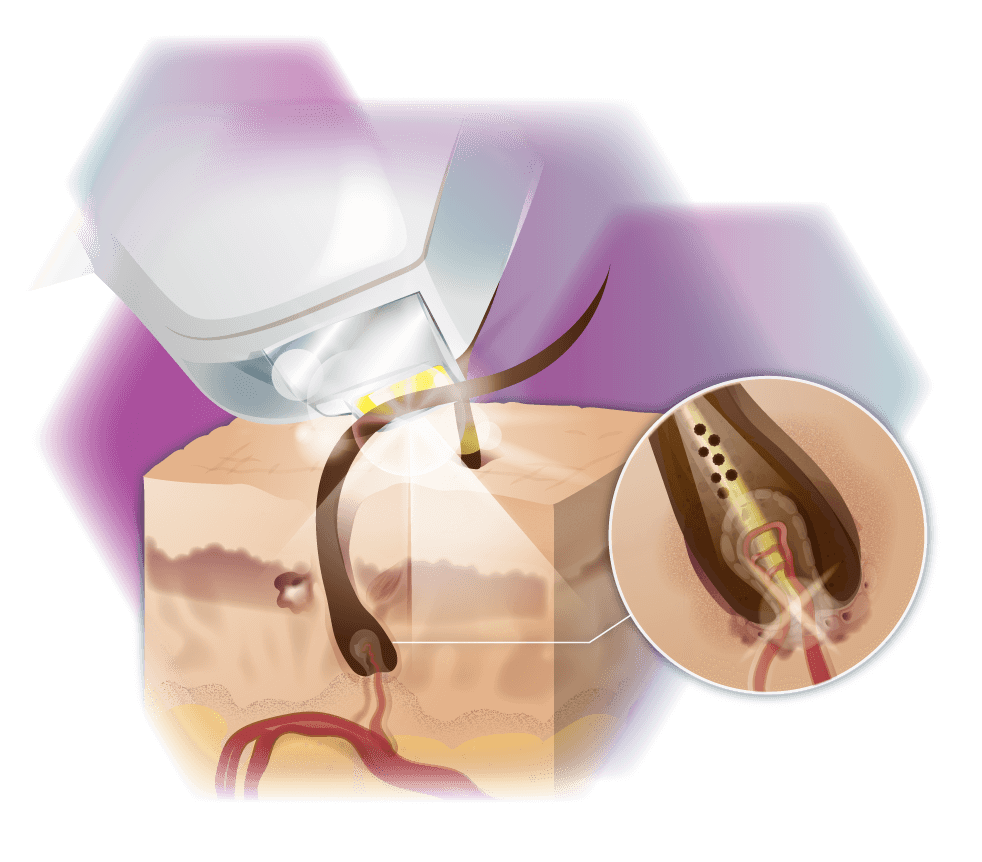 The laser warms up the hair roots and denatures the protein, responsible for the hair growth. Since the hair follicle no longer receives the nutrients, necessary for the hair growth, the hair falls out permanently*.
The diode laser has another advantage: the laser energy only affects areas of the skin where hair papillae are located. The surrounding skin areas and tissue and also the haemoglobin in the blood is not affected.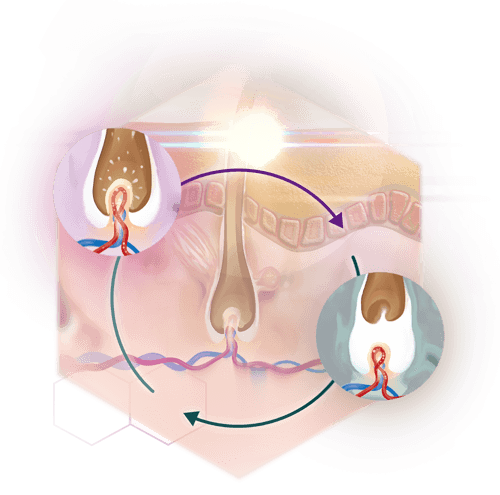 Before & after the treatment
Prepa­ration
You can prepare yourself for the treatment as follows: The body region should be no longer treated with epilation, waxing or sugaring, since an active connection of hair and hair root is necessary. Shaving on the day before the treatment, however, is recommended.
In general pigmentations of the skin can not be treated and are covered by us with opaque paper. Similarly with tattooed areas.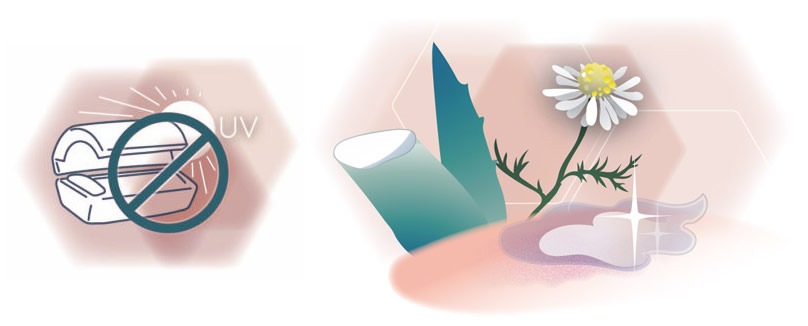 Care instruc­tions
Slight redness, which can occur due to the heat, heals within a few days and is completely harmless.