FRE­QUENT­LY ASKED QUES­TIONS
about per­manent* hair removal
What do I have to expect at Haar­frei­heit Karls­ruhe?
We want you to feel the most comfortable. Therefore, we start every treatment with a detailed consultation, which is customized to the individual needs of the respective patient. If all your questions are answered satisfactorily you will get your first treatment appointment with our XENOgel® method. Before the actual treatment starts a special crystal gel is applied to the to be treated area. Now the SHR applicator is run over the area repeatedly. Due to the gentle and low energy but high repetition rate, not only the melanin of the hair is slowly heated up, but also the stem cell tissue, which leads to a desertification and denaturation of the nutrient cell of the hair root. This interaction leads to a rapid permanent* hair removal, which cannot be achieved with other methods in this timeframe and with this effectiveness.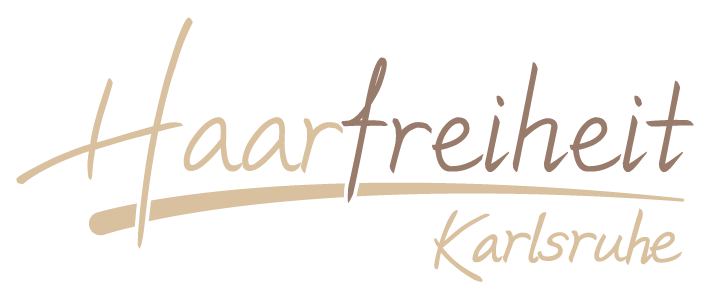 What costs do I have to expect?
The consultation is completely free of charge. Afterwards you can freely decide whether you would like to have a treatment or not. If you decide against a treatment or want to wait to decide, you will not be charged for the consultation. The prices for the treatment vary depending on the selected body region. A combination of body regions tailored to your needs is possible and the costs for that will be told in the consultation.

How many ses­sions are neces­sary?
The number of sessions varies, since the result of the permanent* hair removal depends on the hair and skin condition of each patient. Generally about 8-10 sessions are required. Particularly noteworthy is the exact compliance with the hair growth cycle at intervals of 4-8 weeks depending on the body region. Failure to comply with this cycle will require significantly more sessions than originally planned.

Who is re­spon­sible for the treatment?
All permanent* hair removal treatments are professionally performed by our medical staff. Furthermore we cooporate with specialist in the field of aesthetic medicine. They wil be available for all medical questions of our customers in Karlsruhe. Lean back and feel at ease in our institute.

Is the treat­ment pain­ful?
All permanent* hair removal treatments are professionally performed by our healthcare professionals. Lean back and feel at ease in our medical institute.
No prejudices necessary with us!
Permanent* hair removal with light and laser is one of the most popular applications in the field of aesthetics. However, it sometimes happens that there are certain prejudices against this application:
● On the one hand, there is sometimes a view that hair removal with light or laser is supposed to be painful.
But it is not. You only feel a warm sensation on the skin, which is painless.
● On the other hand, permanent* hair removal is supposed to be expensive. Not with us, because only the individual sessions are due for payment, which were also carried out, completely without contract commitment or monthly costs.


● Permanent* hair removal is not suitable for light hair or skin?
That's not true, because our different technologies are tailored to different needs, so the right technique is available from us. Anyone can do permanent* hair removal? Not true. Because only with professional knowledge and the best technology can it succeed. Both are available at Haarfreiheit.
Always there for you!
Are you interested in a permanent* hair removal? Arrange now an individual consultation and find out more about the innovative XENOgel® Technology or one of our numerous other techniques, to free you from annoying hair forever.
We are looking forward to your visit!